One of the members of our HE group had organised a guided walk for us, led by a local storyteller. Allie had to work, but the kids and I got up early, wrapped up warm and caught the bus to the meeting place, near Hassocks.
We walked from the bus stop

It was a beautiful, bright, but cold day, with a biting wind. We had the most wonderful time, stopping every now and then for stories and games.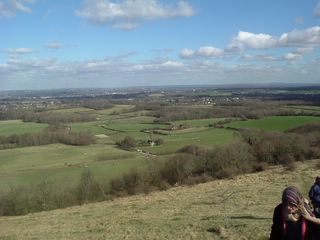 The view was worth the climb!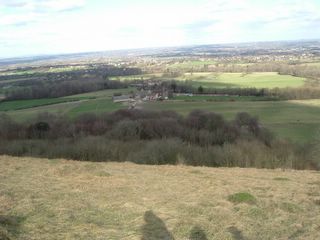 Elizabethan house called Danny

The humps are nests full of hibernating ants!

Leo forgot to eat his lunch or drink any water, he was so excited. He was a bit out of resources by the last game, but he rallied and we all got home in one piece - thanks for the lift, Jen!
Flaked out on the sofa afterwards